Infos
Weddings at the Krallerhof
Alone we are just words, together we are poetry. A lifelong union. Unique. Special. Say "yes" at the Krallerhof and have a fairy-tale wedding. Moving, atmospheric, stylish. Whether it's an elegant dream in white or a country wedding with traditional dress – in one of our many event rooms, your joyful day will be unforgettable. 
The Krallerhof bell comes from a Cistercian monastery and is over 300 years old. As guests arrive in the beautifully decorated hotel entrance hall, it is a tradition for the host to ring the Krallerhof bell in honour of the newly-weds. According to the legend, this brings them blessings and happiness on their journey through life together. 
When you bring your wedding guests to celebrate at the Krallerhof, we invite you to spend one night for free in the hotel's beautifully decorated wedding suite. And if you spend your honeymoon with us, we don't just decorate your room to make it incredibly romantic, and offer you a delicious late breakfast: we also give you a free room upgrade to the next highest room category.
Everything under one roof on the best day of your life
Perfect organisation by our professional Events team
Hairdressing for the bride – an exclusive service provided by the hotel's own salon
Plus the make-up to go with it, applied in our Beauty salon
In-house florist and expert in decoration
Romantic horse-drawn carriage ride for the bridal couple
Organisation of musical entertainment, photographer etc. 
Festively decorated wedding gondola for the ride up to the Asitz
And for the youngest wedding guests, childcare in the Krallis Club
Everything your heart desires
Do you have a dream of how you want to celebrate your wedding? With our experience and ideas, we will make your dream come true. Our in-house wedding planner will take care of you from the first day of the preparations and accompany you through your entire stay in the hotel to the "yes" with subsequent wedding celebration.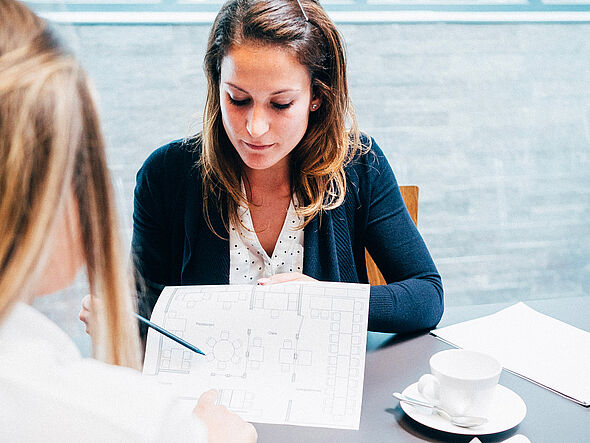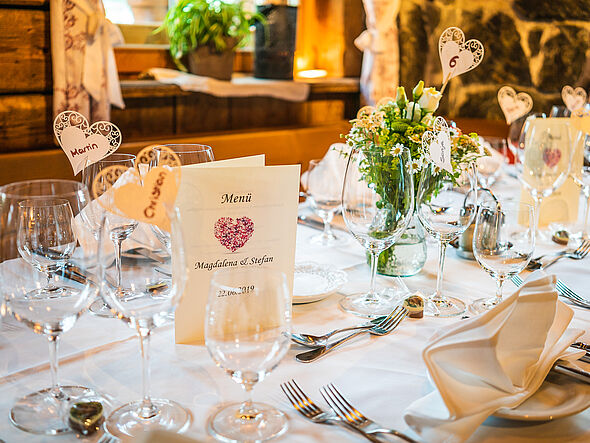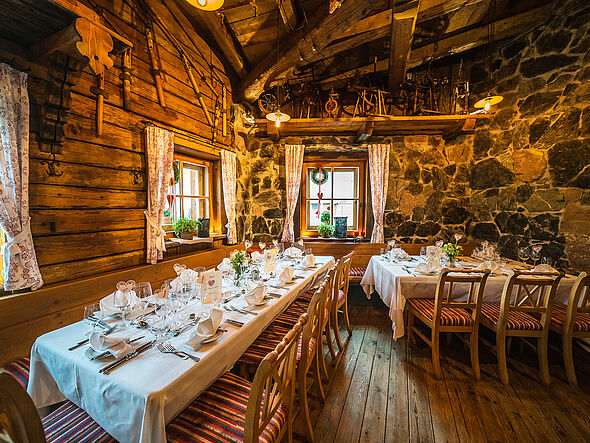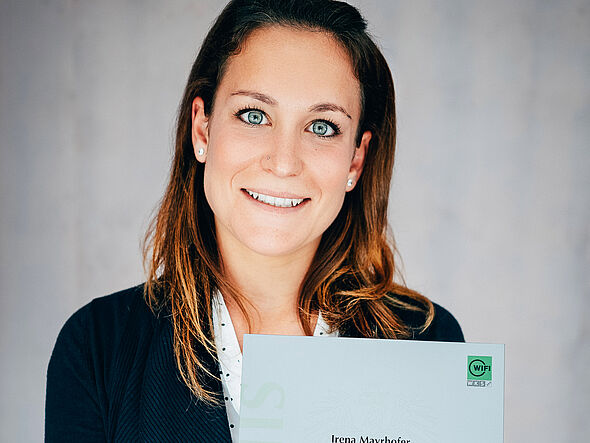 No distance is too far when you are following your heart. Whether yours is a civil, church or free ceremony – you'll never forget your special day at the Krallerhof.
Leogang registry office
Saalfelden registry office
Ritzensee heritage museum in Saalfelden
Leo's tourist iron ore mine in Leogang
Leogang parish church
Church in Hütten
Saalfelden parish church
Church in Gerling
"Maria Kirchental" pilgrimage church in St. Martin bei Lofer
Free-choice wedding ceremony
By the reservoir or outside the KrallerAlm
Choose the ceremony of your dreams – designed by love. You can include spiritual and classical elements, expressions of gratitude and blessing, your own personal wedding speech, a special ring-blessing ceremony, wedding vows – a free-choice wedding ceremony is designed exactly according to your personal wishes and ideas.
Our patissiers bake with passion - here to inspire you are some of our creations. We will be happy to talk to you and conjure up your own personal dream cake, whatever your heart desires.
To the top
made with passion by

GO.WEST